Electrolysis Needles
Standard electrolysis needles shown below with and without plastic caps. Our electrolysis needles are manufactured from high quality medical grade austenitic stainless steel. They are available in shank diameters of 1.27mm (F shank) and 0.8mm (K shank). Both 'F' and 'K' needles are made with wire diameters of .002", .003", .004", .005" or .006". On every needle, the tip is ground to a fine point and then highly polished for maximum patient comfort.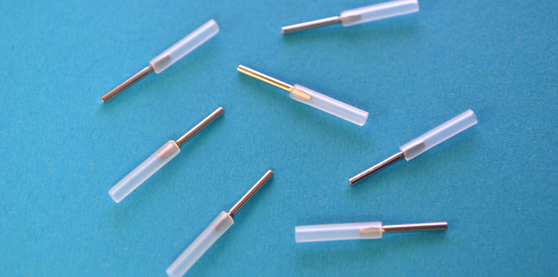 The needles can be supplied in bulk or packed in individual sachets, each with an irradiation indicator. The sachets are then packed into cartons or bags according to customer preference. This packaging can be plain or, should quantities warrant, printed with the customer's name and logo.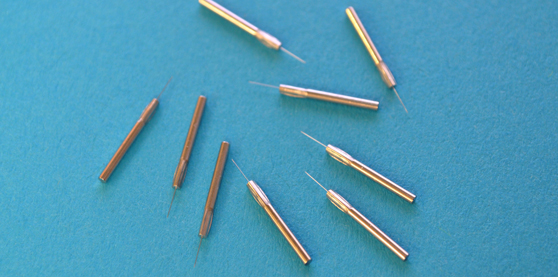 All manufacturing and packaging is carried out in a controlled environment and in accordance with the strict guidelines of our ISO9001:2000 accreditation.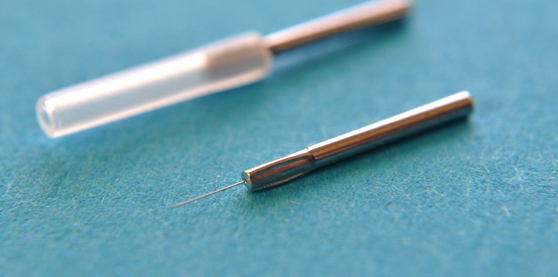 Find out more
For more information on any of our services, please contact us today and we will be in touch with you as soon as possible